on
December 14, 2017
at
4:03 pm
Hello, fellow travelers! I have some great, and big, and great-big news to share with you about my future publishing plans for the adventures of Mercy St. Clair. In short: Trekker will be turning to Kickstarter (and your support) to bring the next volume to print!
This will be happening next spring, and I'll be talking about it in greater detail as I get closer to this big campaign. And you can ALWAYS contact me with a request to be added to my TREKKER NEWSLETTER to get the earliest and most comprehensive Trekker updates. I'v e just added a newsletter signup form in the right sidebar. For now, I wanted to get the word out here early. Because I'll be counting on the support of you readers to make this happen. Below, I go into some depth about what's coming, and the whys and wherefores, and how it can happen.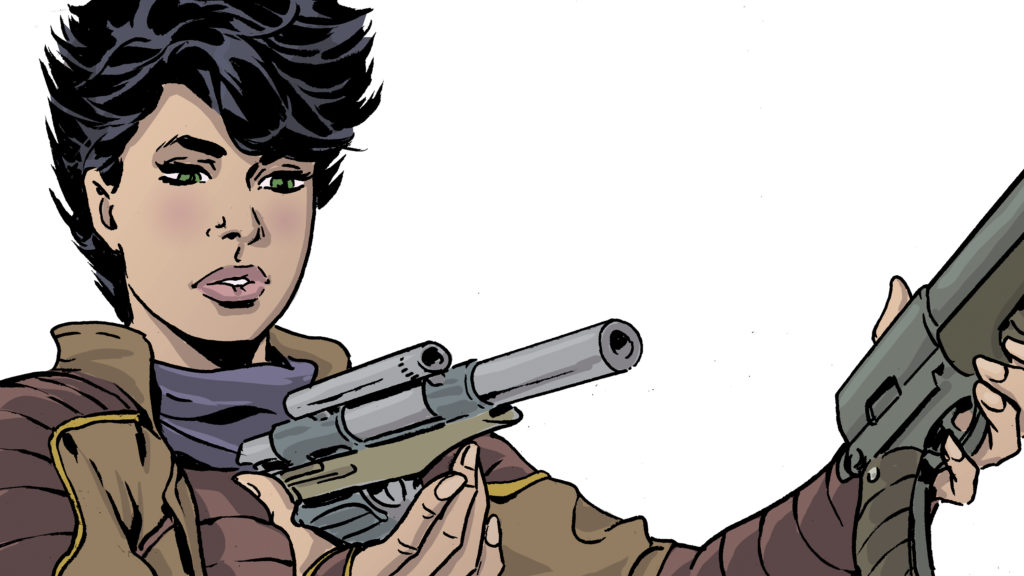 THE BACKSTORY
After a lot of careful thought, I've decided to change my approach for getting Trekker stories into print. And I'm going to need all the help and support that you, the loyal and core Trekker followers, can give me to make this plan work.
As you probably know, TREKKER has had a publishing home at Dark Horse Comics from the very start. Dark Horse has always been a good, supportive partner for Trekker, giving me complete creative freedom while also contributing first-class production and publishing efforts to the books. I will be forever grateful to Dark Horse for giving Trekker its start, and for being there to help me all along the way.
But things change.
The publishing world, both in and out of comics, is a vastly different place than ever before. And for many reasons, it's clear that Dark Horse isn't in a position to help me get the on-going volumes of Mercy's adventures into print on anything like the schedule that the series and its faithful, patient readers deserve. So, with your help, I'm taking this vital aspect of the telling of Mercy's tales into my own hands. This coming spring, I'm turning to Kickstarter to help me fund future publications.

So, WHAT'S A KICKSTARTER?
Kickstarter, for those of you who might not have heard, is an on-line crowd-funding service that many creative types use to produce their works. Through Kickstarter, an artist can appeal directly to fans and readers, asking for the financial support they need to bring their projects to life by covering the costs of printing, materials, shipping…whatever it takes to produce the creation. As part of the campaign, they usually offer special extras, available only for Kickstarter supporters. I'm planning some of those as well!
This will be a "Kickstarter Exclusive": A watercolor print available ONLY to Trekker Kickstarter supporters.
Many of cartoonists are turning to Kickstarter to publish their "passion projects": Works that might not fit into the plans of a major publisher, while being at the same time the most distinctive work that artist might ever create. In other words, it takes the decision of when or whether to publish such a volume out of the hands of publishers and puts it in the hands of the readers. Those readers make it happen by pledging their support, spreading the word, and encourage others to do so.
Kickstarter is exciting, because it gives me a way to produce Mercy St. Clair's on-going volumes at a frequency that will best serve the series and her fans. Ideally, I will be bringing you a new Trekker book once every nine months to a year. This prospect fills me with great joy!
Kickstarter is scary, because it's an all-or-nothing proposition. When I launch the campaign (more about that below) I will set a dollar goal, and I will have exactly 30 days to reach that goal, by having you wonderful people pledge to the campaign. If the campaign falls short of the target by even the slightest amount, I get nothing. Your pledge amounts are not collected, and the campaign ends there. You're right: I don't want to even think about that.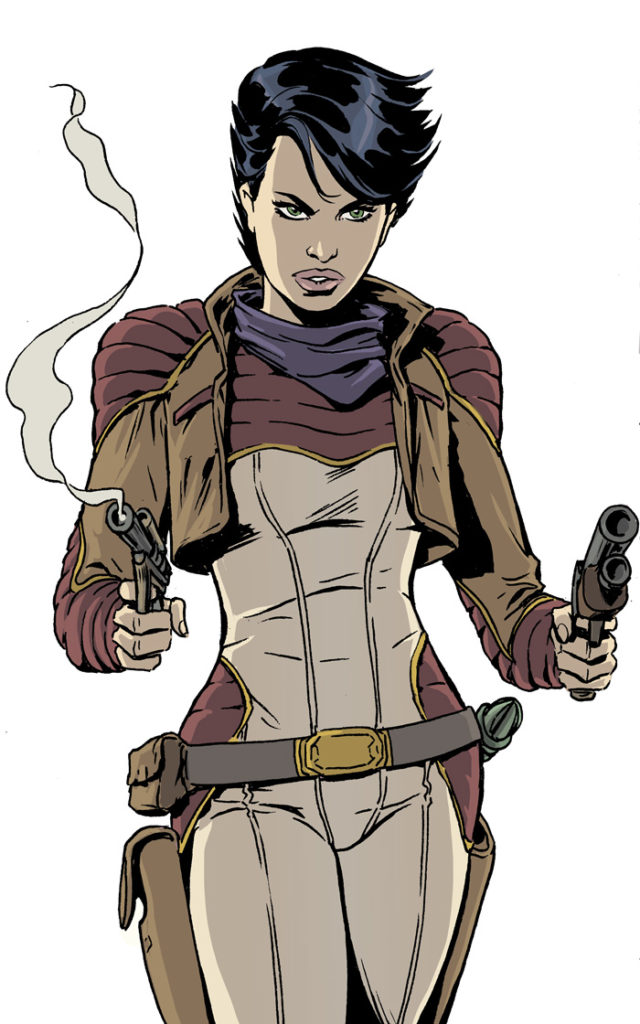 WELCOME TO CHAPELTOWN
My first Kickstarter campaign will be to bring Chapeltown to print. You've probably already read it here, and I hope you are as eager to see the story and experience it in print, as I 've always intended it to be. The story is done, of course, and ready to go to an eager printer. All I need are the funds to pay them.

Chapeltown is a pivotal story for Mercy, both personally and professionally, and I'll do all I can to make the print volume memorable and worthy of your support.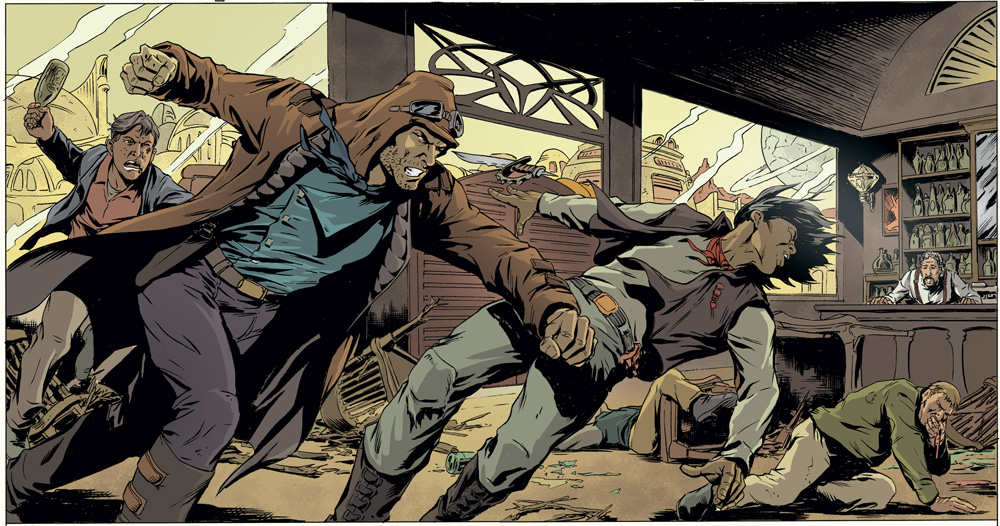 WHEN SHOULD I GET EXCITED?!?
Good question. Don't worry, I'll let you know! For now, I just want to give you a head's up that this is coming. I'll be busily laying the foundation for the campaign over the next few months. When everything is in place, I'll be back in touch with more details on how you can lend some essential, support both through pledging directly to the campaign, and also in the equally invaluable task of spreading the word to other comic readers who would enjoy discovering and experiencing Trekker.

I know I cannot do this on my own. I will need the strength of the entire Trekker Empire behind me. Let's make this happen together!

See you in CHAPELTOWN!

Ron