on
June 5, 2017
at
1:00 pm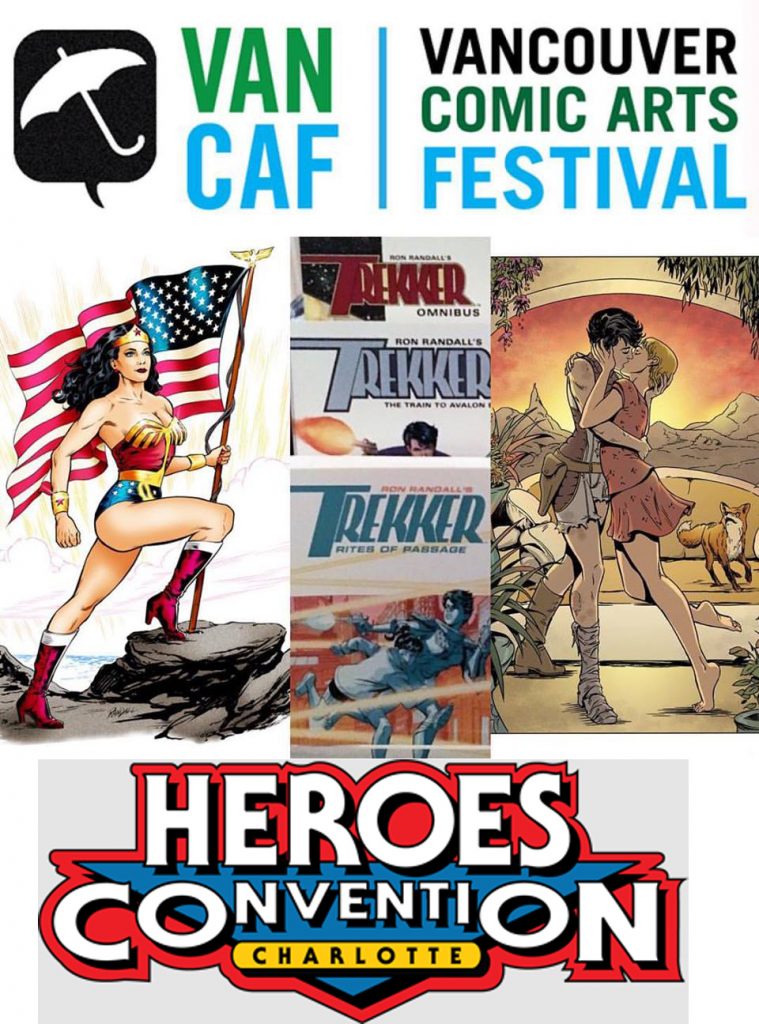 Wave a flag and kiss your honey, it's Convention Time! And that means a busy year for Trekker Travels. With the new Rites of Passage book out, and many new stories on the way, we'll have plenty to talk about. So be sure to look me up at one of the fine comic shows I have on my agenda. THIS WEEKEND I'm excited bring the Trekker nation (along with a snappy Wonder Woman print and some other goodies) to my first-ever VanCAF show! Find me up at Table I-8!
And speaking of firsts, NEXT MONTH I will be experiencing Charlotte's legendary HeroesCon for the first time. June 16-18.
I've been hearing about both of these comic shows for years, and it's great to finally have them on my convention schedule. More great shows coming up–
July 28-30 Tampa Bay Comic Con
Sept 8-10 Rose City Comic Con
Oct 21 Bellingham Comic Con
November 4-5 Jet City Comic Show
See you down the trail, Trekker friends!