"Rites Of Passage" in stores Feb 8!
on
February 2, 2017
at
10:18 pm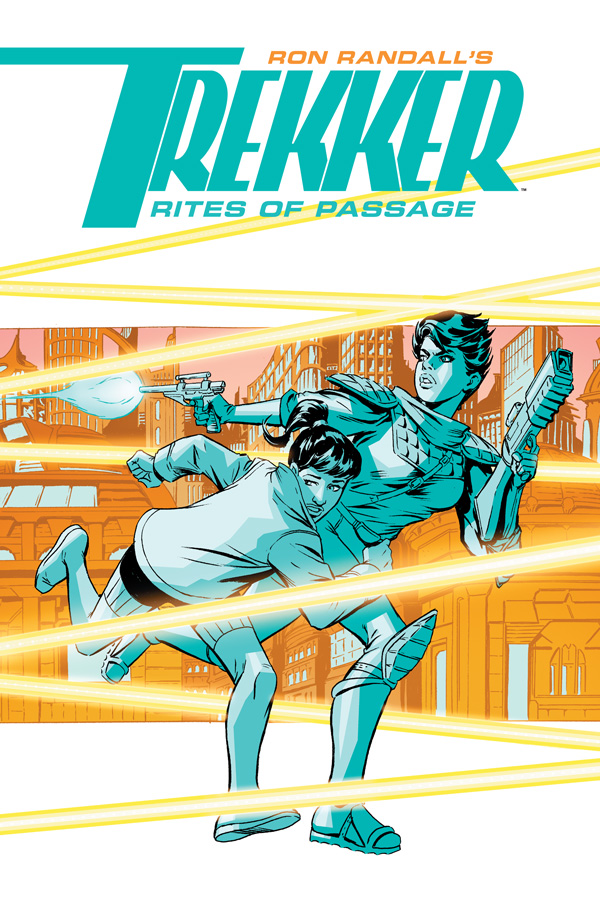 Next week is a very exciting time here in Trekker land. Rites of Passage will be in stores everywhere on Wednesday, February 8. And while the tale has been posted here at trekkercomic.com for some time, the print version has a few extras to bring to the table that I want to make sure you know about.
First and most importantly to me, the print format is how I always intend these tales to be experienced, and how I feel they present the most effectively. The pacing of scenes, the interconnection of moments, the arcs of characters… all of these things come across best that way.
Also, I have added a few extra pages to the print version. Pages that "flesh out" a scene or two and make the over-all pacing better. And speaking of extras, the new book also holds a couple of pages of my original sketches of character designs and some notes from me on the history behind and the making of the story.
Last but not least, there will be four absolutely gorgeous pin-ups by some of my favorite artists, who also happen to be some of my favorite people: Benjamin Dewey (of "Autumnlands" renown), Joëlle Jones (Helheim, Being Supergirl), Leila Del Duca (Shutter), and Drew Johnson (Wonder Woman, Midnight Society). Their pieces round out the book perfectly. But don't take my word for it. Here's Drew's breathtaking contribution, colored by Trekker's dream color artist, Jeremy Colwell.