Next week: Emerald City Comic Con!
on
April 1, 2016
at
12:29 am

From next Thursday, April 7 through Sunday the 10th, Seattle will be overtaken by its first-ever four-day Emerald City Comic Con. From it's humble beginnings, ECCC has grown into one of the premier conventions in the country. Periscope Studio and I have both been there from those earliest days, and we are excited to return to the grandest Comic fest in the Pacific Northwest. Naturally, I will be there along with Scuf, who is the official mascot of the Trekker Empire, to meet you all, signs books, do sketches and share the latest developments in Mercy's ongoing story. You'll find me at the huge Periscope booth, #1214: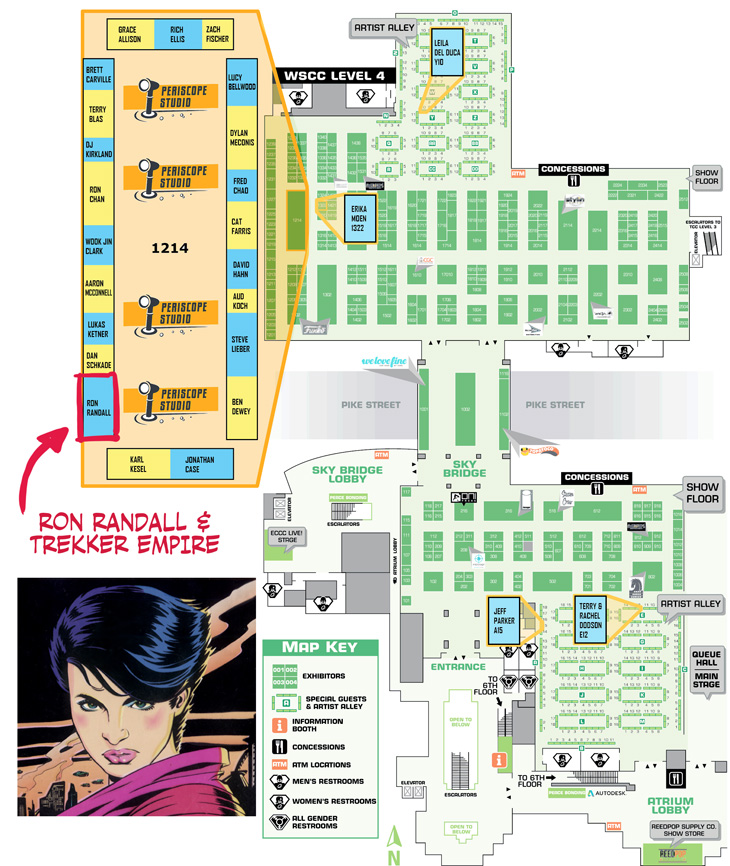 Along with original sketches, I'll have books, prints and a few special Trekker tidbits on hand. Emerald City has always been a terrific, well-run show and a great treat for fans and professional alike. It's a great way to kick off the convention season.