The Future Quest is Now!
on
July 6, 2016
at
1:53 pm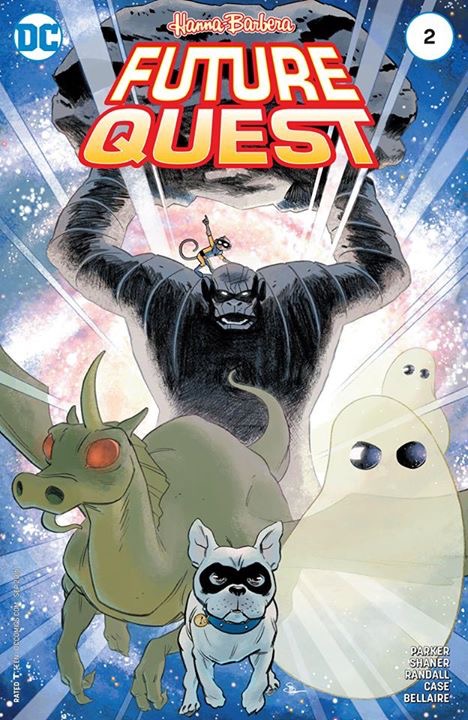 While I work busily away on Chapeltown and also on writing the next Trekker tale, I was able to pitch in a few pages on DC Comics' Future Quest #2, which hits the comic stands today.
A while back I wrote a fond tribute to Jonny Quest, and to the two artists who shaped that series- Doug Wildey and Alex Toth. "Jonny" is revered by lovers of globe-trotting action and adventure stories, and Wildey and Toth are equally revered by artists who wish to master the craft of visual storytelling. Future Quest does justice to all of the above. Written by Jeff Parker and drawn primarily by Evan Shaner, they get everything "right" by Quest standards. The characters are note-perfect both in the writing and the art, and the interactions as well as the action are right in the dashing, breezy style of the original, beloved cartoons. Here's one of my pages, in its step-by-step stages of production, to illustrate the point: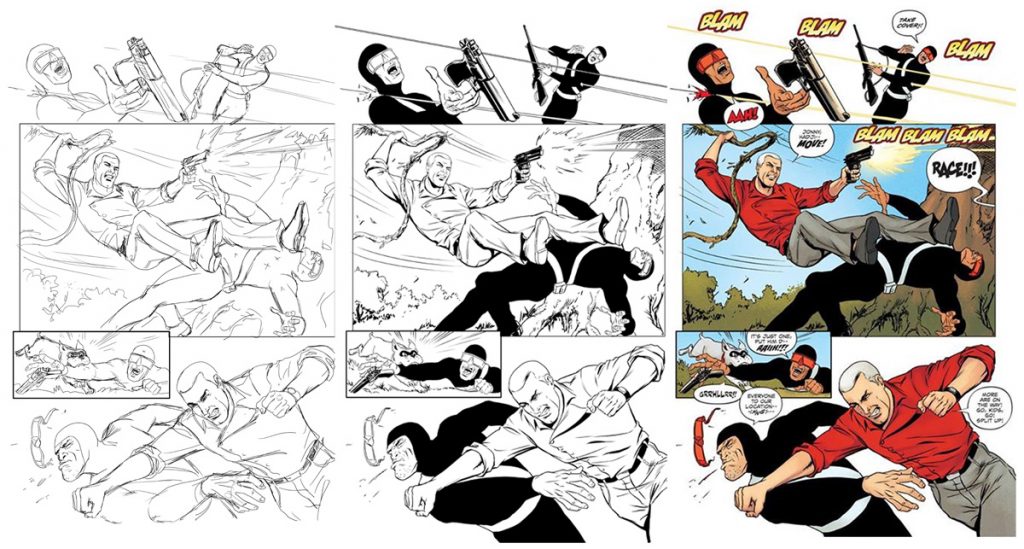 Besides returning Jonny, Hadji, Race, Bandit and the rest to us, Future Quest also brings into the tale several other of the great Hanna Barbara characters– Space Ghost is there, The Herculoids as well, and I even got to do a double-page spread with Birdman, fighting those legendary, crazy robot spiders no less!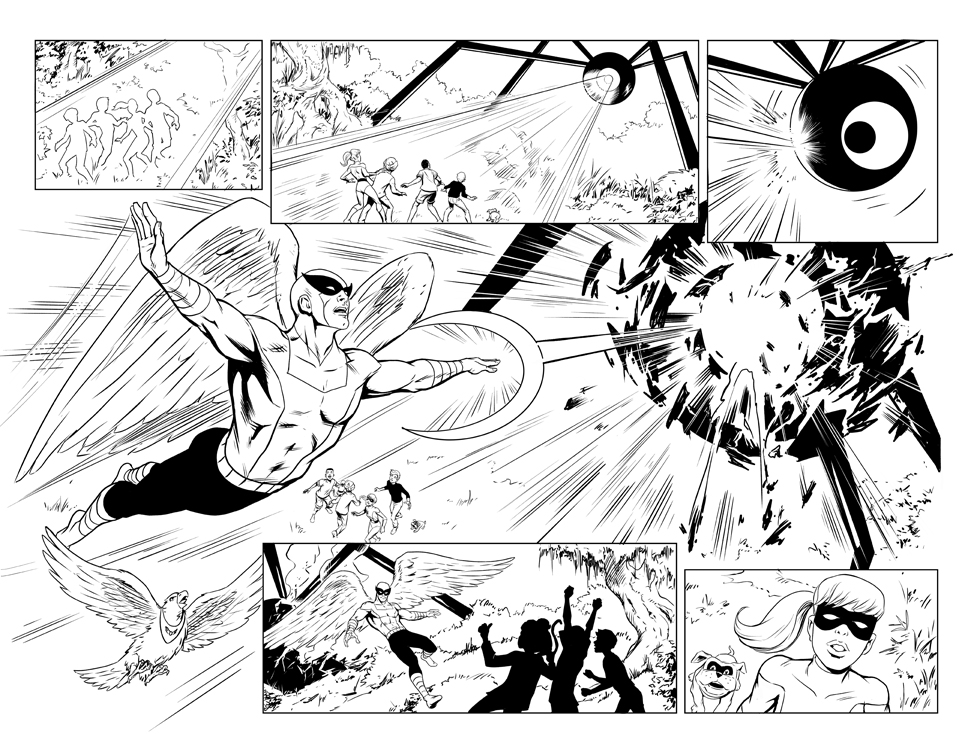 The book is terrific fun for the creators, and I know that has to come across to readers as well. You can't go wrong with this new title– colorful stories with dash and a great knowledge of and fondness for the source material, and gorgeous art by Shaner and co. It was great fun to be involved with the tale a bit. Now: back to Mercy and her own colorful adventures!