"The Train to Avalon Bay" TPB is on the tracks!
on
December 2, 2013
at
12:10 am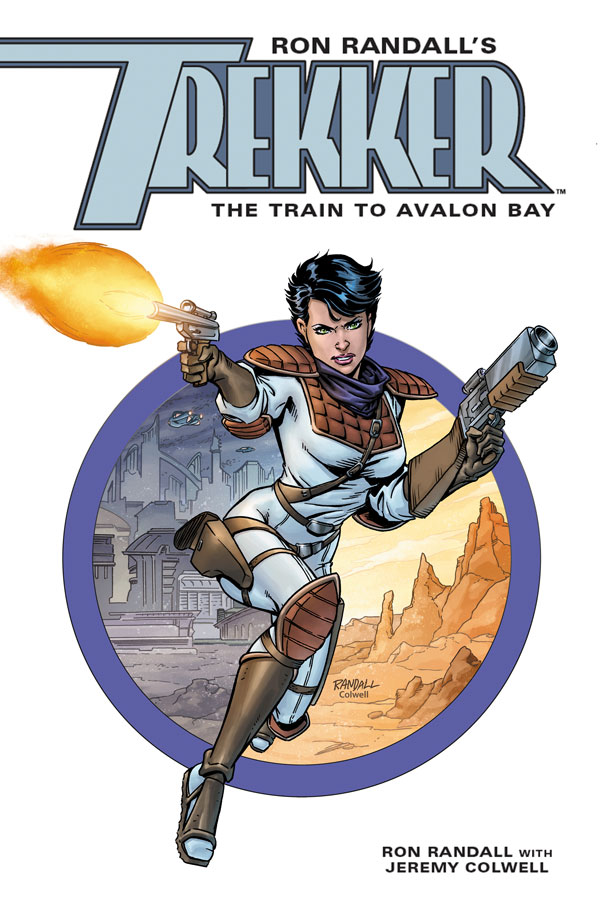 I am very excited to announce that "The Train to Avalon Bay" Trade Paperback will be released on April 9th through Dark Horse Comics! While the story is, of course, still running right now on the website, and has also been serialized over six issues of Dark Horse Presents, this trade will be a special collection in several ways– and I'm doing everything I can to make sure you won't want to miss it!
First of all, the story was originally conceived to be read as one piece– not broken into 8-page chapters, as we had to do in DHP. So, I have done some re-formatting and scripting tweaks to "return" the story to it's originally designed form. And, to make the story flow even more smoothly, I have added two brand-new and one completely re-drawn pages to the long-form trade version of the story: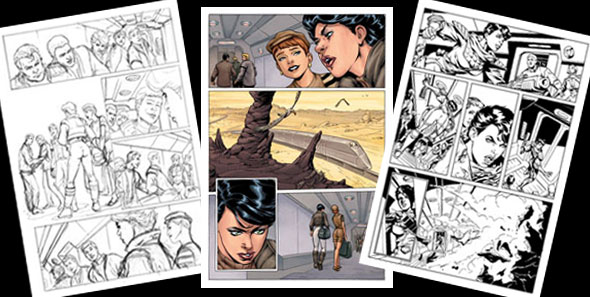 Next– as an "added attraction", Karl Kesel and I have reformatted our digital story "City of the Dead", featuring Mercy and Johnny Zombie, into a 22-page print comics format for inclusion in the Avalon Trade!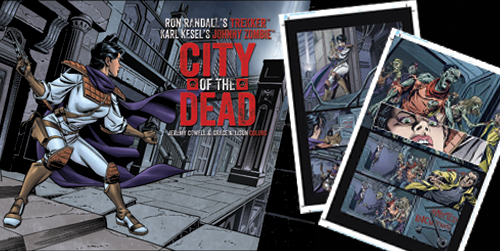 And– last but far, very far from least– the Avalon Trade will feature a selection of Trekker Pin-ups done be a wide array of 16 terrific artists ranging from the legendary Mark Schultz and Thomas Yeates to electrifying newer talents like Jonathan Case and Ben Bates.   I'll be offering glimpses of all the contributing artists on the Trekker Fan Page as time goes on. I'm incredibly honored to have each and every one of these folks lending their unique take on Mercy St. Clair to help me celebrate this first brand-new Trekker book in far too long a time!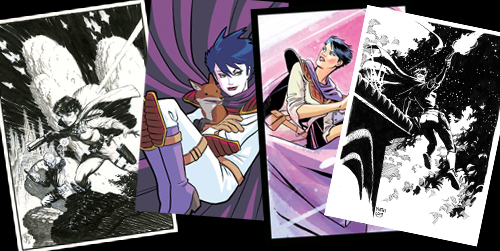 So, why all the bells and whistles? Well, apart from the excitement I have at finally returning to tell Mercy's on-going stories, there's the little fact of costs. Avalon Bay is just the first of the new TREKKER stories I have in the works, and to keep rolling them out, we need to start with a solid success. And that's where you come in. Order the Avalon Bay Trade on line, or march into your favorite comics shop and demand that they order plenty of Avalon Bay Trades! Publishing comics is a numbers game, and sales determine every comic's fate. A strong reception for Avalon Bay means the next story rolls out that much quicker, and I keep to get doing this.
I launched trekkercomic.com in part as a leap of faith. I have made and will continue to make all of Mercy's stories available for free right here on line. My belief is that if a reader finds something here that they like, they will want to pick up the printed collections of the stories both because that's still the best way to read and experience them, and because that's how they can support me` in continuing my passion of telling the tale of Mercy's colorful life. Thanks for climbing aboard the "train"– stick with me and we'll keep rolling for a long, fun ride. Trust me, it'll be epic.