Pillar of Art & Story
on
August 27, 2015
at
3:04 pm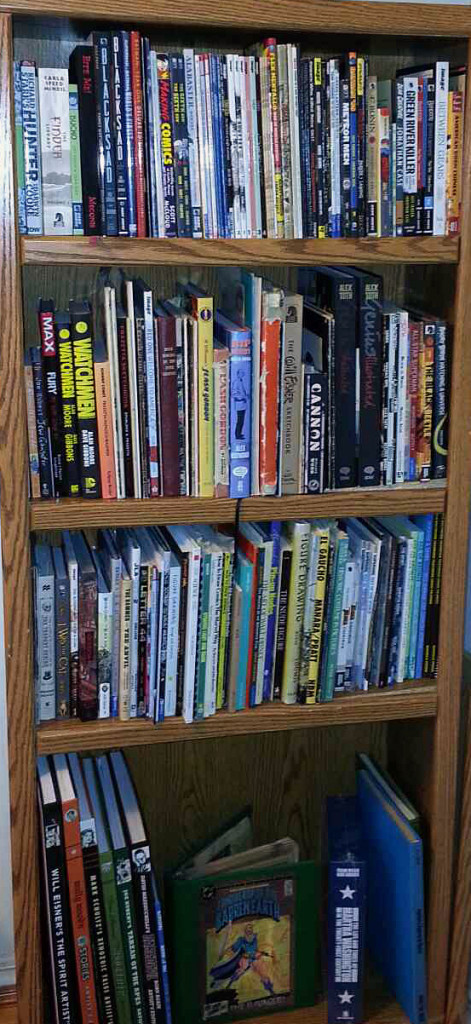 I just put up a shelf in my studio and am at last able to have the majority of my favorite comics-related titles and collections all available at a glance. It's a bit intimidating to share my studio so palpably with the likes of the giants upon whose shoulders I (along with the rest of the artists and writers making comics today) stand. It's also exhilarating and inspiring to see the massive range of talent and vision that this field has accommodated and nurtured, and to know the Trekker has been and continues to be fed by that rich landscape.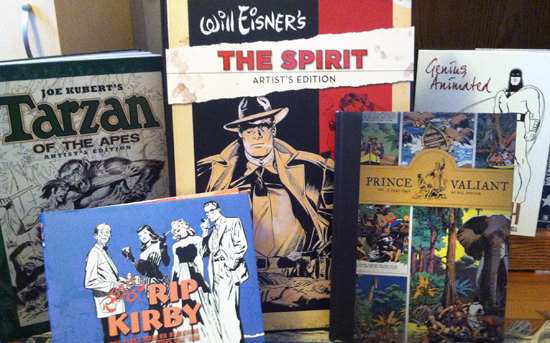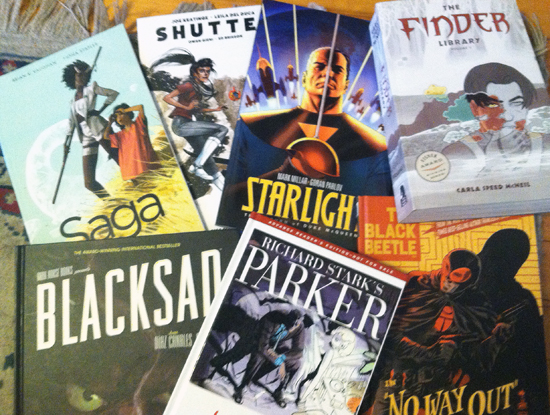 From the early masters of the form– like Kubert, Raymond, Eisner,Foster and Toth (sorry I didn't squeeze Caniff in here!)  to some of the most vibrant storytellers working today, every artist is well-served to seek the richest creative pools to drink from. The good news is that this is hardly a difficult task–there are more delightful stories told in a wider variety of settings and styles than ever before.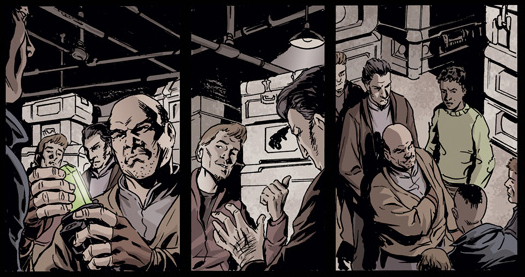 I'll be dipping deeper into some of those sources starting next week  when the first page of Mercy's latest story posts.  For "Jekka" I was drawing from classic sci-fi adventure. But starting Monday, "The Volstock Payoff" will need to look to grittier, urban crime sources. It's a good thing I got such a tall bookshelf….