on
August 18, 2016
at
2:51 pm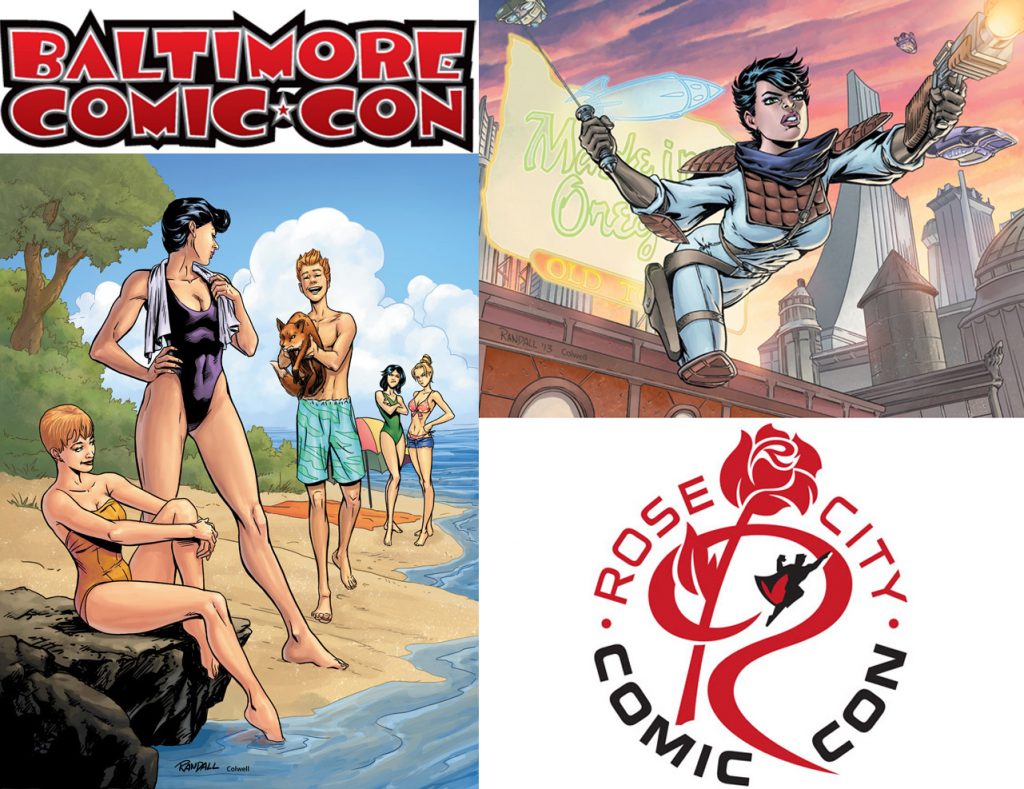 This September I get to have a great back-to-back convention experience as I travel first to Baltimore for the terrific-bordering-on-legendary Baltimore Comic Con from Sept 2-4. Baltimore has the rep among creators as one of the biggest comic-centered shows in the country, and it never fails to be a great place to meet enthusiastic, informed and supportive comic readers. Then I jump on a plane to dash back to the west coast for Portland's burgeoning Rose City Comic Con on Sept 10-11. Now in it's fifth year, Rose City has had solid growth under sure leadership from day one.
For Baltimore's art book, the theme this year is the Archie gang. And as a contributing guest I couldn't resist the chance to draw Archie attempting to impress Mercy and Molly at the beach with his "Hey, ladies, I found your dox" act.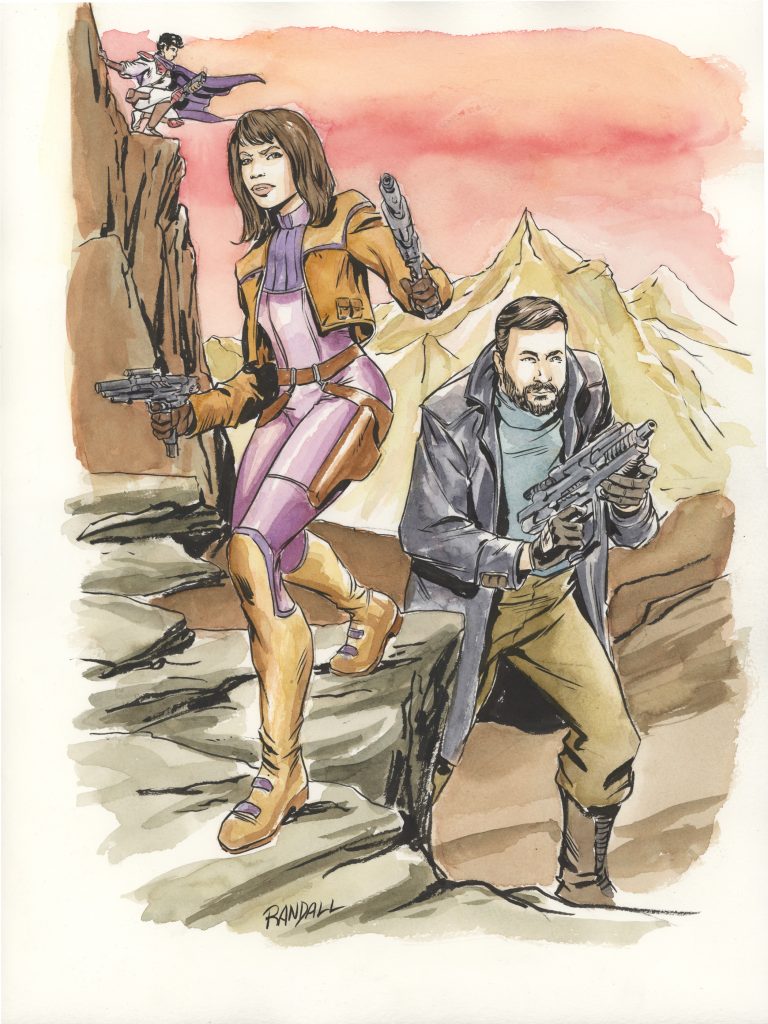 At Rose City, it will be a special year for me as several of Trekker's biggest boosters are planing to meet at the show, which means I'm guaranteed to be chatting with some of my all-time favorite folks at our own little Trekker mini-con! Two of the fine people I'm looking forward to spending some time visiting with are Ruth and Darrin Sutherland, who do the excellent Trekker Talk podcast. Above is a fun piece Darrin commissioned featuring the two of them as "trekkers" themselves in Mercy's world.
Every show I attend– big, small or in the middle, I always come away inspired and energized to find more readers– kindred spirits, actually– who have discovered and embraced Mercy's adventures. Knowing you are making that sort of direct connection is the best part of a storyteller's job.
Hope to see you at a show down the road!