Some TRIAL BY FIRE Background
on
November 19, 2012
at
1:20 am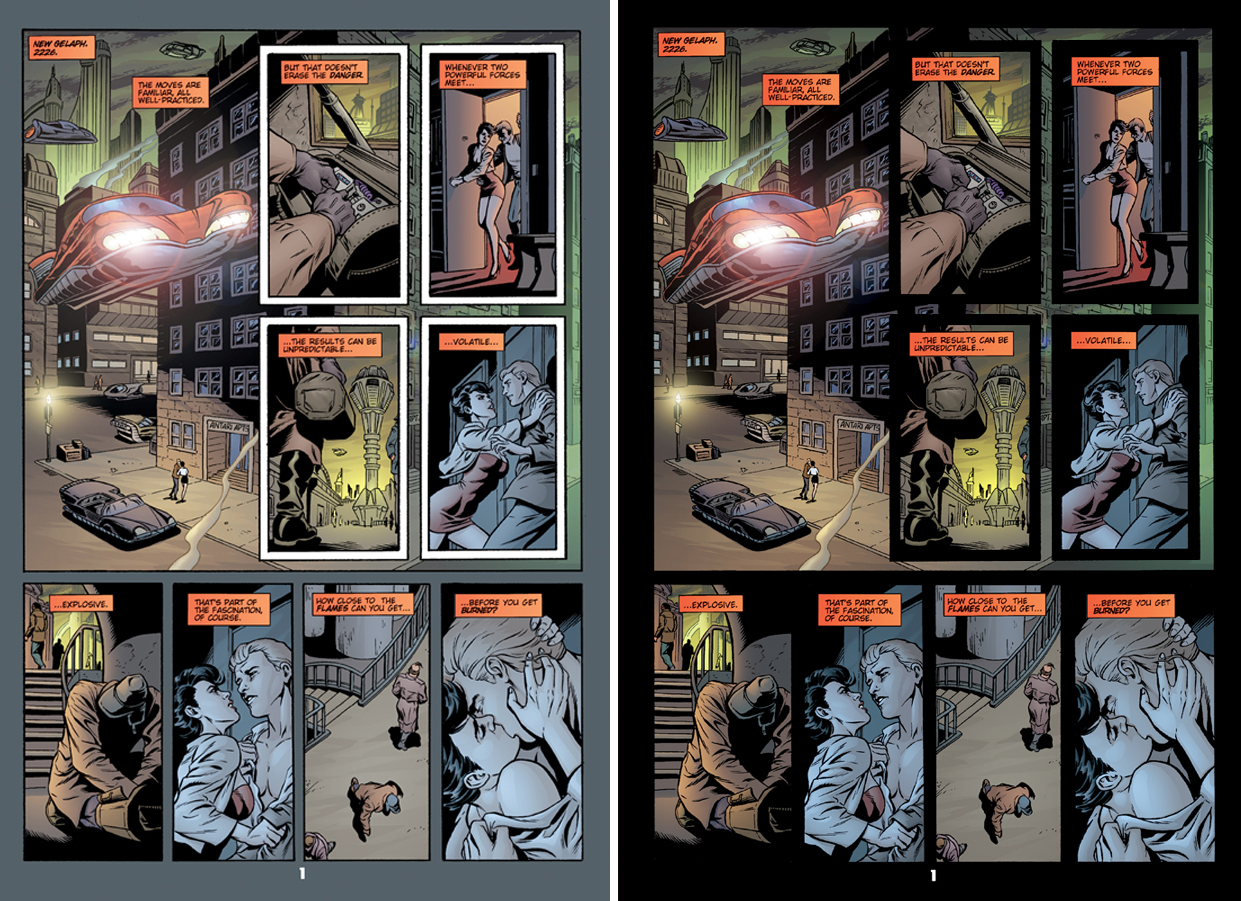 Today I begin posting the last of the previously-published Trekker stories, TRIAL BY FIRE. Unlike all the other Trekker appearances, this single, full-length (26 pages) tale was originally published through Image. It was part of an intended small-but-mighty line of adventure comics called "Odyssey" produced for Image by a studio I was a member of at the time. Sadly, neither the line of comics nor the studio were particularly long-lived, and this was the only Trekker issue produced. I remain proud to this day of the story, which contains a major event in the life of our young heroine as well as, I hope, a tolerably brisk and engaging adventure.
When TRIAL BY FIRE was first published, my only regret at the time was that the color and printing was far darker that either I or the colorist (monster-talented Moose Bauman) had intended. It was early in the days of digital color, and we just didn't make proper allowances for the transition from the brightness of an image on a lit computer screen to that on the printed page. So, with apologies to Moose, I have taken the chance here to tweak things a bit, shifting levels on the over-all color, and changing the panel border color from the original green/brown/gray to the starker black. Above is a side-by-side comparison of page 1, as it first appeared, and how it looks after my meddling.
One more side-note to this tale. My good friend, ace comics pro, and studio mate then and now Karl Kesel was hanging around at the time, so I jumped at the chance to get him to ink the cover for this issue. If you click to the GALLERY page, you'll find the inked and the colored versions of that cover as the first to gallery images. If you like what you see there and haven't yet done so, race right over to Thrillbent.com to enjoy our work together on CITY OF THE DEAD, our Trekker/Johhny Zombie team-up tale!