Have Trekker, Will Travel
on
September 24, 2015
at
11:34 am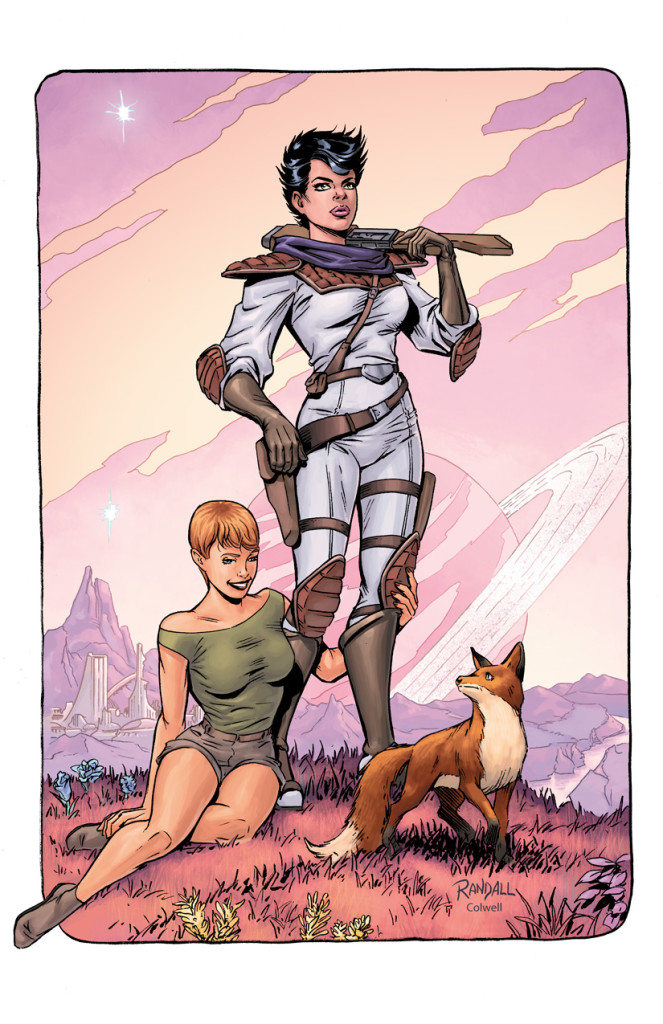 Here's the poster that debuted last weekend at Portland's Rose City Comic Con. It was a terrific event in every way– wonderful fans, well-organized and run convention and a very enthusiastic feeling to the whole proceedings. And on top of it all, many, many connections with both brand-new and long-time Trekker fans. And for me, that's what it's all about. Nothing compares with the boost I get by sharing Trekker with the wider and larger audience I find at every show I got to. And I created this new poster to celebrate a big and busy fall convention season.
Next up, Mercy and company are on the road and will be at the always-epic Baltimore Comic Con this weekend. The Trekker Empire will be set up at Booth 215 Friday through Sunday. That's right– this year the Baltimore show expands to a third day! Well-deserved and many would say well overdue. Baltimore has been consistently one of the best, most professional and successful shows in the country for many years now. Can't wait for the show to open at 11AM tomorrow.

Following Baltimore, I'll be at shows in Fresno and Tacoma, WA in October. And I've just added an exciting new convention in Eugene, Oregon for November 14-15! That's a lot of roadwork, but Mercy and I are up to it. Hope to see many of you at a show somewhere along the way.