TREKKER: Coming to a Fall Convention near you!
on
September 10, 2015
at
1:34 pm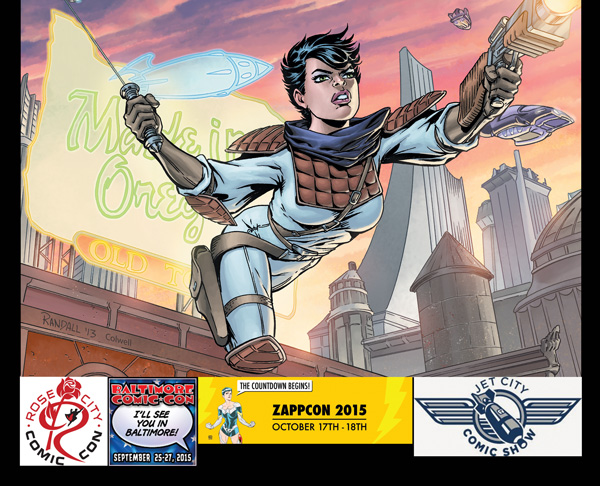 A busy fall convention season gets started for Mercy and me next weekend! Here's the fall run-down:
•Sept 19-20 at my hometown Rose City Comic Con. Rose City is always exciting for me– a home-grown "state-of-the art" convention staged by two local guys with a real passion for comics and ties to this community. Doesn't get much better than that.
•Sept 25-27 Baltimore Comic Con Trekker ziplines her way across the country to hit one of the best-run, comic-centric cons in the country. I've been at BCC for four years now and it's always a great time. Full of enthusiastic, knowledgeable comics fans and growing every year– this will be their first three-day show, and I suspect it will be their best yet.
•Oct 17-18 Zappcon Next up on the flight plan is Frezno, for the multi-faceted comics-movie-gaming Zappcon. This will be my first show in the area, and that's always exciting. I always love the chance to meet and make new Trekker fans.
•Oct 31-Nov1 Jet City Comic Show Finally, Mercy and I get back to the Pac Northwest for Tacoma's Jet City show. Jet City has been around for several years now and keeps things very comics-oriented at their shows. This will be my first Jet City show, too, and a great way to finish my fall wanderings, with another chance to meet new fans just up the road from home.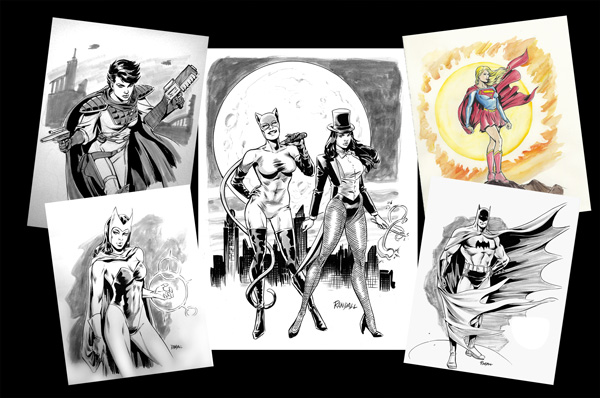 And that's it: four shows over two months. Naturally, I'll have plenty of Trekker books and prints on hand, along with a few other bits of brand-new Trekker Swag. And I always love fielding a few commissions at the shows as well. It's going to be a great big busy fall. Hope to see you at one of the shows!