Comic Convention Swag, Trekker-style
on
February 16, 2013
at
8:30 am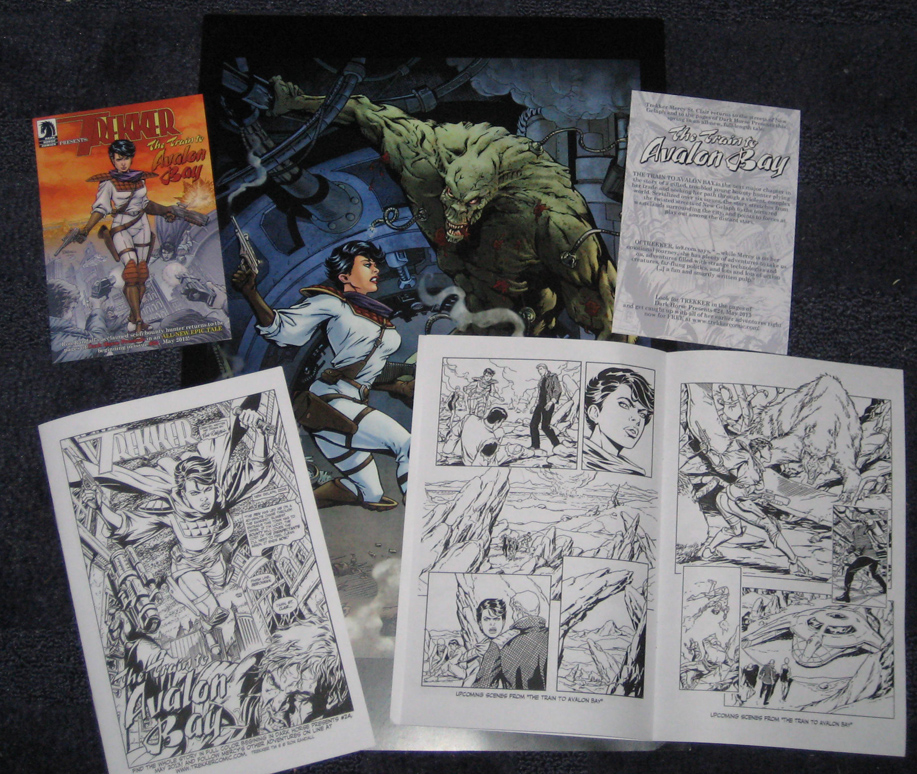 For those of you who will be able to attend the excellent Emerald City Comic Con and/or the thriving Stumptown Comic Fest this Spring, you will find me tabling at  both shows and offering various Trekker items to trumpet our impending Return to Print! On hand will be both a free full-color post card and also a free mini-comic featuring a generous sampling of glimpses from the brand-new "The Train To Avalon Bay" epic which will begin its run in Dark Horse Presents #24 this May!
Also available will be high-quality prints of the Trekker illustration that appeared in last years ECCC art book "Monsters and Dames", original sketches done to order at the show, and other fun items, both Trekker-related and otherwise.
Both of these shows are very well-run and fun events. Hopeto see many of you at one or the other!