Fall Convention Wanderings
on
September 15, 2012
at
1:10 pm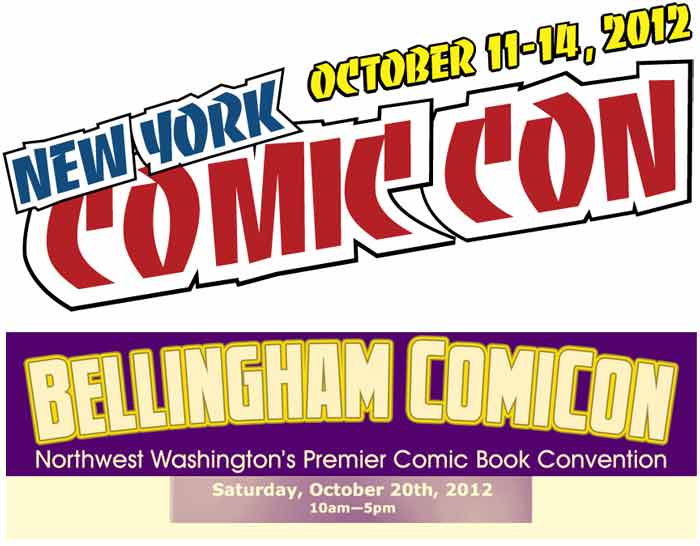 This fall I travel Coast to Coast to continue spreading the good word about the return of TREKKER! Following a great Rose City Comic-Con right here in my own backyard of Portland, OR (it was a triumphant affair for everyone. And Trekker was featured prominently in the convention's program and promotional post cards and posters– you shoulda been there!) I will head out next month to the major New York City Comic Con, October 11-14. And the following weekend, I'll be back here on the left coast and up in Washington State for the cozy Bellingham ComicCon they have there on Oct 20.
I know some of you may not be able to make it to both of these shows. I will grant it's a 3000-mile swing. But I hope at least one of these will be in striking distance for many of you.
Going to conventions to talk about Trekker, meeting fans both long-time and brand new continues to reenforce my realization that THIS is the right time to be returning to her tales at last. I always have great conversations with fans that remember the character and stories fondly and have been waiting patiently for new tales. And I am meeting an awesome new generation of fans who are clearly excited for a strong, believable female-lead action/adventure series. All these connections keep re-inspiring and re-energizing me.
Thanks again to one and all for the support and the warm reception you have given our return. The best is on the way.